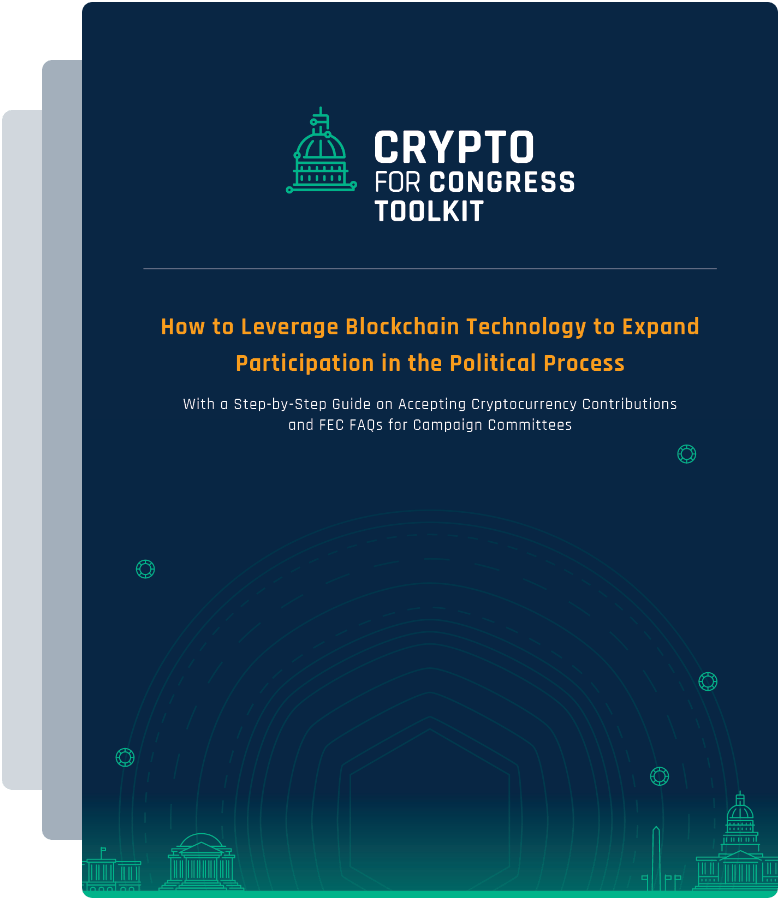 How to Leverage Blockchain Technology to Expand Participation in the Political Process
With a Step-by-Step Guide on Accepting Cryptocurrency Contributions and FEC FAQs for Campaign Committees.
Where Did the Bitcoin Contribution Come From?
New bitcoin is released, or "mined", every time a new block is added to the Bitcoin blockchain – which on average happens every 10 minutes. This new bitcoin is used as a reward for the "miners" who verify transactions and place them into blocks. In this case, the bitcoin provided by the Chamber of Digital Commerce Political Action Committee was mined using equipment located in the U.S., by U.S.-based teams.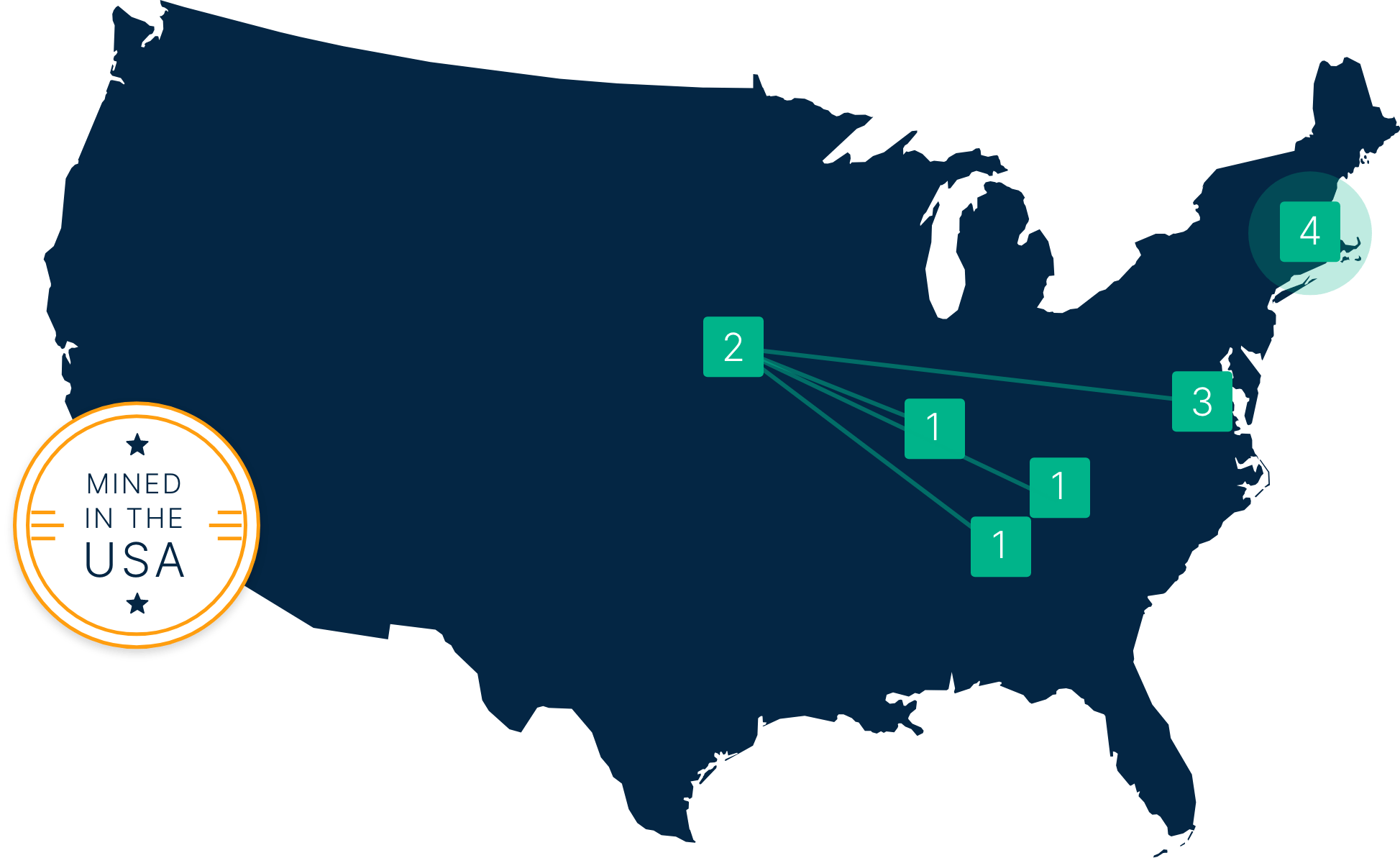 1.

Powered by Core Scientific

Core Scientific (corescientific.com), a leading provider of blockchain infrastructure and hosting solutions, provided the computing power (known as hashrate) needed to mine new bitcoin in Dalton, Georgia, Calvert City, Kentucky and Marble, North Carolina.
2.

Mined in the U.S. by Luxor Technology

Core Scientific then directed the hashrate to a mining software company, Luxor Technology (luxor.tech). Using Core Scientific's hashrate, Luxor mined a clean block to generate bitcoin specifically for this initiative in Council Bluffs, Iowa.
3.

From the Blockchain to Campaigns

Once the block was mined, the resulting reward was deposited into the Chamber PAC's wallet as newly minted coins from the Bitcoin coinbase. The bitcoin was then sent to the wallet addresses that were distributed to the Congressional campaigns. Chamber PAC is located in Washington, DC.
4.

Audited by Flipside Crypto

Blockchain intelligence firm, Flipside Crypto (flipsidecrypto.com), in Boston, Massachusetts, tracked all transactions from the moment they were mined by Luxor's pool, through to when the campaigns received them to certify the above process.
Paid for by Chamber of Digital Commerce Political Action Committee. Not authorized by any candidate or candidate's committee. 1667 K Street, NW, Suite 640, Washington, DC 20006
---
Cryptocurrency Daily Price Data
A campaign committee that receives a contribution in cryptocurrency should value the contribution based on the market value at the time the contribution is received. Look up historical prices using the daily price data feed powered by Messari.